Culture
MGM Artistic Swimming Elite Extravaganza & Macao Open Artistic Swimming Competition
MGM joined hands with Associação Geral de Natação de Macau and the Macau Artistic Swimming Team, together with the support of the Sports Bureau of the Macao SAR, to present the artistic swimming-themed mega sports event "MGM Artistic Swimming Elite Extravaganza & Macao Open Artistic Swimming Competition 2023". The event attracted nearly 180 artistic swimming athletes from Mainland China, Hong Kong and Macau to fiercely compete with their captivating water acrobatics. A strong lineup of China's three renowned teams, namely China's National Artistic Swimming Team, Beijing Artistic Swimming Team and Sichuan Artistic Swimming Team, were also invited to present a set of exhilarating "water ballet" performances for audience in Macau. In addition, the national athletes were invited to share their career success at a sharing session hosted by MGM, to nearly local artistic swimming athletes, youth and students.

"One More Chance" MovieMeet and Greet Event
Renowned Hong Kong movie stars Mr. Chow Yun-fat (Fat Gor) and Ms. Anita Yuen Wing Yee made an appearance at MGM COTAI for the "One More Chance" meet and greet event, with distinguished guests and local artists are invited for the sharing session.

MGM has been actively promoting the development of arts, culture and entertainment in Macau. By introducing experienced film crews to Macau, we pledge to bring more opportunities to the film and cultural industry through establishing exchange bridges. Mr. Yu Dong, Founder, Chairman & Chief Executive Officer of Bona Film Group Limited and the film production crew joined to greet the guests with the actors. Fat Gor, Anita and Will Or share with young artists from Macau about the challenges they faced in their entertainment career and the unforgettable experiences during filming. All attendees expressed that they gained valuable insights from the sharing.

'Star Chefs Discovery Journey' Gastronomic Event
MGM joined hands with its sister group in Mainland China – Diaoyutai MGM Hospitality to present the third "Star Chefs Discovery Journey" gastronomic event, together integrated regional cuisines with art to create a sensational extravaganza of gastronomy that celebrated both traditions and innovations.

The event has made its debut its first debut in Macau, a city that lives with a unique, centuries-old East-meets-West culture as the first stop of this year. On top of a lineup of seven stellar chefs from the two hospitality brands, the Macau stop has exclusively invited Chef Lam Chan Kuok, a local culinary master who is also well-known even in culinary industries of Hong Kong and Mainland China, to tailor-make a 10-course tasting menu. With exquisite craftsmanship, every dish was designed and created into a piece of exquisite edible art that integrated the tradition and specialties of different reginal Chinese cuisines, which perfectly reveals the alluring diversity of Chinese culture.

MGM Theater Presents Global Premiere of World's First Digital Collective Movie "SHIP"
MGM Theater at MGM COTAI presented the global premiere of the world's first Digital Collective MOVIE "SHIP" by Art Tokyo Global Japan, earlier on June 2. The film "SHIP" is a revolutionized presentation of art – primarily set in a meta-universe space where music, theatrical performance and art integrate with technology, sailing through the history of human civilization to celebrate the precious solidarity in mankind. With the state-of-the-art technologies and the world's largest permanent indoor LED screen inside of Asia's first dynamic theater – MGM Theater, local and overseas audience in the premiere event marveled at the enthralling visual effects of such innovative creation.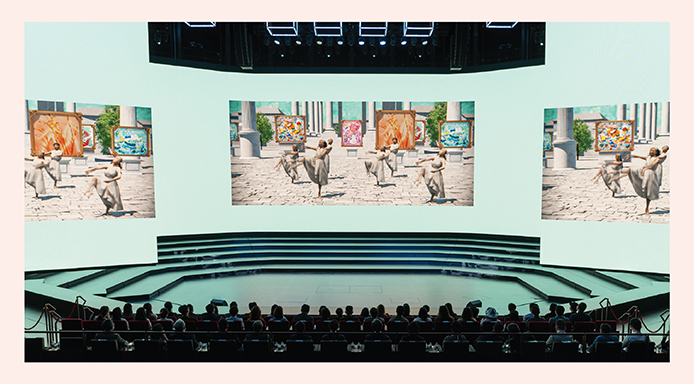 Community
Launches "Connect with Love – Family Education Program" with Women's General Association of Macau
MGM joined hands with the Women's General Association of Macau (Women's Association) to launch the "Connect with Love – Family Education Program" today, making MGM the first integrated tourism and leisure enterprise in Macau to enter a partnership with the Women's Association in the interest of advancing family education. The Program is a three-year community initiative in which the two parties will leverage their complementary resources to implement a three-pronged approach – including the joint establishment of Macau's first one-stop experiential zone dedicated to family education, "Family Education Promoter Scheme" and "Family Education Series Products". The Program is designed to enhance parenting skills, establish proper family values and uphold traditional Chinese family virtues among local families.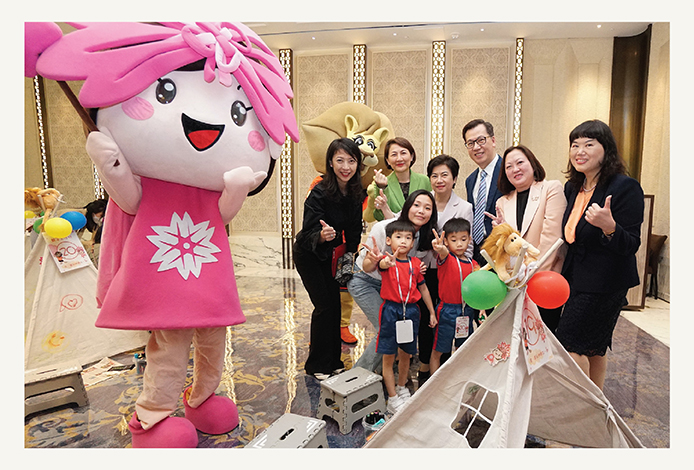 Tourism Talent Training and Exchange with UCCN Creative cities in Jiangsu
MGM visited UCCN Creative cities in Jiangsu, Nanjing "City of Literature" and Yangzhou "City of Gastronomy" with Liaison Office of the Central People's Government in the Macao SAR, Macao Government Tourism Office, Macao Institute for Tourism Studies (IFTM) and Association of Patriotism Exchange (Macao) for Creative Cities and Tourism Industry Educational Training & Exchange. The trip aims to promote cooperation among Creative Cities in Jiangsu and Macau, promote education & inheritance, sustainability and cross field creativity, and discuss on training programs with objectives to enhance the competitiveness of local cultural and tourism talents for high-quality development in Macau.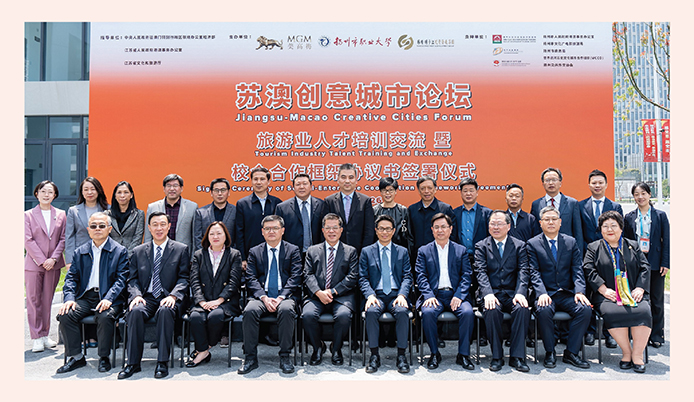 Youth Culinary Experiential Program & Community Outreach eLearning
MGM joined hands with Education and Youth Development Bureau (DSEDJ) and Macau Cuisine Association to launch the new "MGM Youth Development Series: Youth Culinary Experiential Program and Culinary Arts Community Outreach eLearning Program". Under the theme of culinary art and Macau's legacy of "Creative City of Gastronomy", the Program offers both online and offline experiential learning opportunities for local youth, benefitting an estimated of over 1,000 local secondary school students annually. In addition, MGM also hosted the "MGM Parent & Children Culinary Experience", where parents and children teamed up to learn the art of Macanese cooking. The event aimed to promote and pass on Macau's unique gastronomic tradition to the next generation.

Commemorates China's May Fourth Movement and Inspires Youths on the Opportunities at the In-Depth Cooperation Zone in Hengqin
MGM jointly organized the "MGM Commemoration of China's May Fourth Movement Activities" with Livelihood Affairs Bureau of Guangdong-Macao In-Depth Cooperation Zone in Hengqin (DSAS) and Macau Youth Federation. The event included a sharing session on "Macau Youth's Development in Guangdong-Macao In-Depth Cooperation Zone in Hengqin" hosted by the Director of DSAS and Chairman of the Organising Committee for May 4 Youth Day Celebration, then a promotion on "May Fourth Movement Community Outreach eLearning program", a screening session of "Back to Common Roots Narrative Film", and a tea-time talk with the Director of DSAS, which attracted 150 participants from local schools, youth associations and MGM team. The event aimed to encourage youth to live out the spirit of the May Fourth Movement and to cultivate patriotism.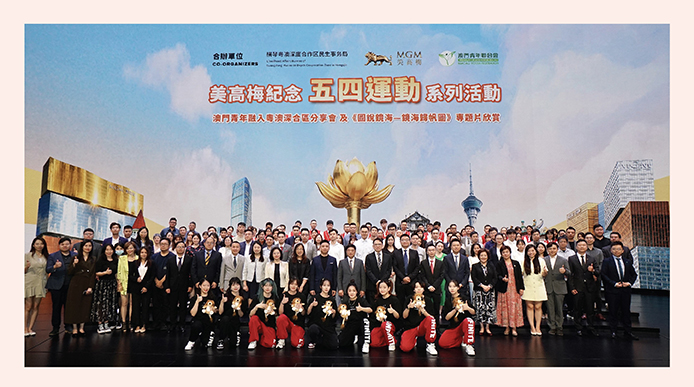 Collaborate with MUST to Cultivate Young Tourism Talents
To align with the "Culture and Tourism Development Plan for the Guangdong-Hong Kong-Macao Greater Bay Area" on nurturing tourism talents, as well as embracing Macau's Tourism+ strategy, MGM has established a partnership with the Faculty of Hospitality and Tourism Management of Macau University of Science and Technology since 2021 to jointly push forward efforts of local talents cultivation. In the first quarter of 2023, we successfully rolled out multiple learning activities, benefitting over 500 tourism and hospitality students who have gained deeper insights into the industry's operations.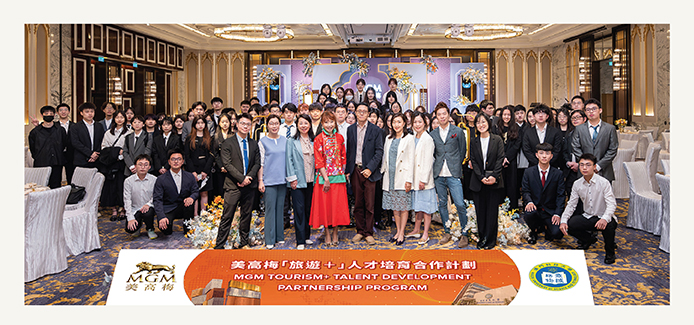 Donates to Holy House of Mercy's Welfare Shop for 11 Consecutive Years
Carrying on its annual tradition of community care, MGM donated MOP300,000 to the Macau Holy House of Mercy's Welfare Shop project for the 11th consecutive year — in a bid to fund the distribution of food hampers to nearly 400 local households in need. To date, MGM has donated an aggregate of MOP3.3 million to the project.

For another year, MGM has specially designed a portable and reusable handcart for the food hamper distribution. MGM's management team members and Golden Lion volunteers helped to pack the food hampers for distribution to local families in need, as referred by FAOM, UGAMM, SCMM, and the Associação dos Familiares Encarregados dos Deficientes Mentais de Macau.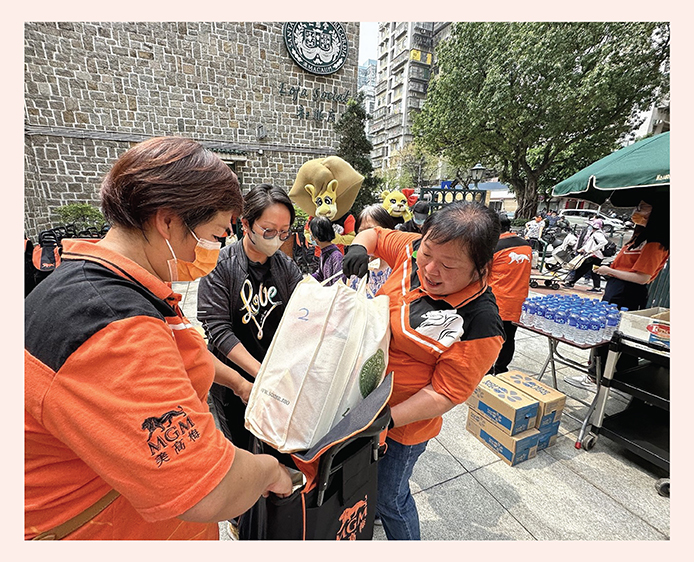 SME
MGM Macau Premium Product Promotion Program
To further promote Macau brands, MGM and the Industrial Association of Macau today officially launched the "MGM Macau Premium Product Promotion Program". By strategically tapping into MGM's competitive edges, the Program will adopt an overarching approach – including increasing purchases, upgrading business, utilizing the impact of social media influencers and more – to maximize exposures for "M-Mark", Macau brand and Made-in-Macau products, in a bid to elevate the competitiveness of SMEs and build-up reputation of homegrown brands. The pivotal objective is to encourage the Macau's industrial transformation and enhancement, with an aim to achieve Macau's economic diversification.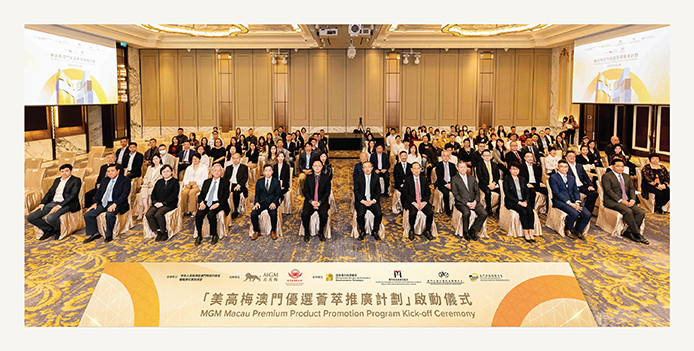 Introducing MGM's Supply Chain to Young Entrepreneurs
Executive Director of Purchasing of Supply Chain Services of MGM, Simon Leong, took charge of the fourth sharing session of the 2nd Edition of MGM x MYEIC Young Entrepreneur Nurturing Program. Under the theme of Supply Chain Services, Simon shared on the importance of identifying their needs, as done in MGM's procurement process, to participating SMEs. MGM also conducted a business matching session with some of the MYEIC members on the day of event, hoping to foster business opportunities for young entrepreneurs.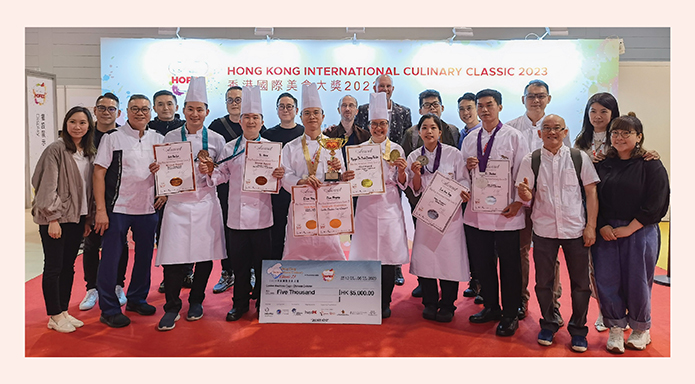 Team Members
Golden Lion Team Achieved Excellence in Vocational Skills Competition
MGM Golden Lion Team has once again achieved excellence in the 5th Macao Integrated Tourism and Leisure Enterprises Vocational Skills Competition – the team has attained an extraordinary achievement of winning 10 awards across eight categories, and it has become the best performing team in categories of Facilities Maintenance and Chinese Cuisine by swept most of the top awards in both categories.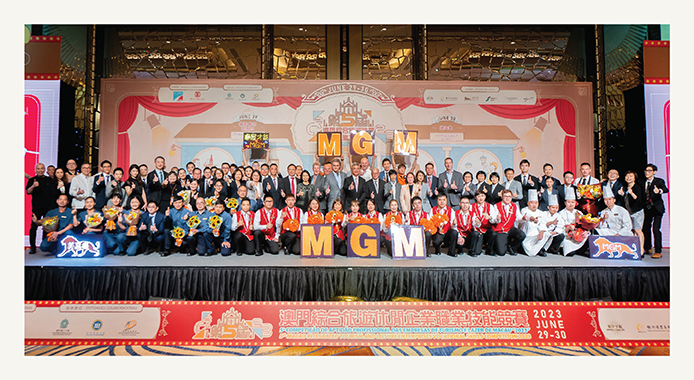 Golden Lion Team Achieved Greatness in HOFEX 2023
MGM Culinary Team has garnered a total of nine accolades in the prestigious Hong Kong International Culinary Classic at HOFEX 2023. Not only has MGM outperformed its best records but has also become the best performing team among all participating Macau enterprises. This extraordinary achievement is a testament to MGM's dedication to promoting the high-quality development of Macau's tourism industry by nurturing diverse and top-notch talent, and more essentially, its contribution towards strengthening Macau's legacy of "World's Center of Tourism and Leisure".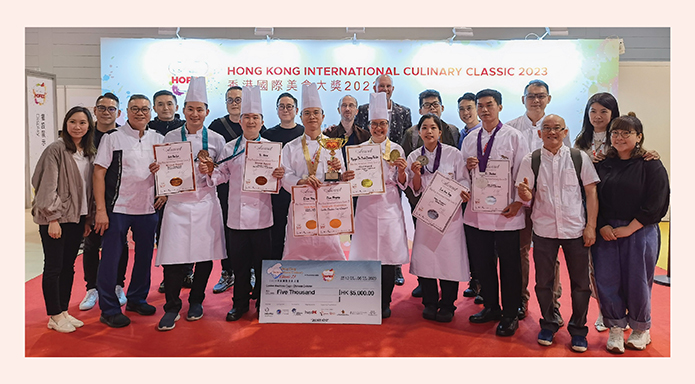 Chinese Culture Knowledge Certification & Seminar on Inheritance of Chinese Tradition
MGM and the Macao SAR Chinese Culture Qualification Examination Working Committee jointly organized the "MGM National Education Series – Launch of Chinese Culture Knowledge Certification & Seminar on Inheritance of Chinese Traditional Culture." MGM is the first integrated resort enterprise in Macau to cooperate with the committee unit. This year, nearly 120 team members will participate in the certification exam. MGM will give its full support to our team members and hopes to strengthen their understandings in national culture, history, language, and geography, to further cultivate team members' sense of national belonging.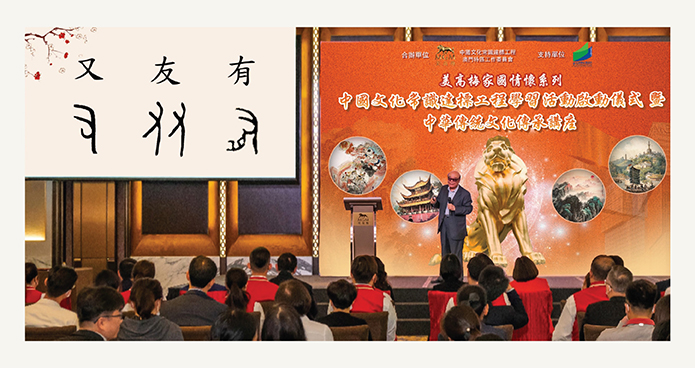 Team Members Visited National Security Education Exhibition for the Fifth Consecutive Year
On this year's National Security Education Day, MGM arranged a group of team members to visit the National Security Education Exhibition (Exhibition), co-organized by the Macao SAR Government and the Liaison Office of the Central People's Government in the Macao SAR – marking the fifth consecutive year that MGM has been supporting the event. To further deepen the team's understanding of national security, more team members will be arranged to tour and learn from the Exhibition, meanwhile, MGM will organize online learning activities and promotions to ensure the entire team can acquire the relevant concept and knowledge.