Employees
Guangdong-Macao Floral Competition and Won the 2nd Runner-up
MGM was invited to attend the Celebration of the 20th National Congress of the Communist Party of China - "Flowers and Poems" competition co-hosted by the Zhuhai Federation of Trade Unions and the Guangdong Office of the Macau Federation of Trade Unions. MGM's floral arrangement work, themed "Connecting Hearts and Hands", used lotus, a symbol of Macau, as the centerpiece, alongside Zhuhai's city flower bougainvillea to bring forth the intimate connections between the two neighboring cities. The thoughtfully crafted piece also demonstrates the charm characteristics of women in the new era, which has been ranked the top three among the participating teams, becoming the highest award from the winning contestant from Macau.

MGM Dragon Boat Team Achieves Greatness Once Again
MGM Dragon Boat Team once again achieved greatness at the Macao International Dragon Boat Races 2022. With its exceptional capability and perseverance, the Golden Lion Team has won second runner-up in the Macao Standard Dragon Boat Race – Open Category – 500m by completing the race in 2 minutes 2 seconds.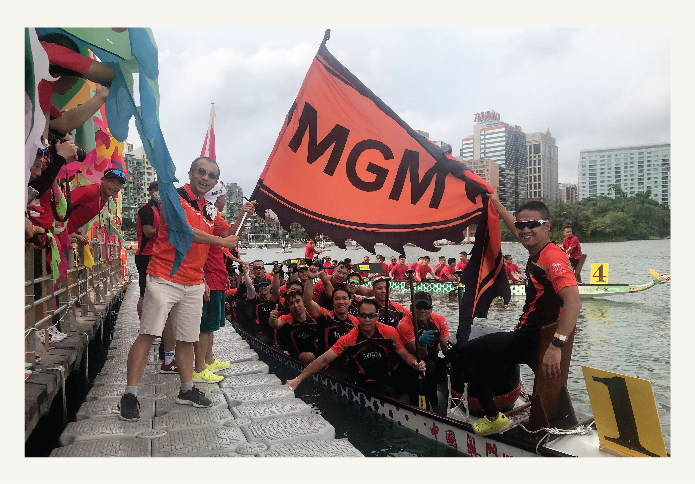 Harvests 9 Highest Awards in Vocational Skills Competition
The Golden Lion Team has attained a record-breaking achievement of winning nine distinguished honors, which are the highest in their categories, in the 4th Macao Integrated Tourism and Leisure Enterprises Vocational Skills Competition. A total of 23 talented team members, with MGM's proud craftsmanship spirit and remarkable skill, have once again achieved greatness.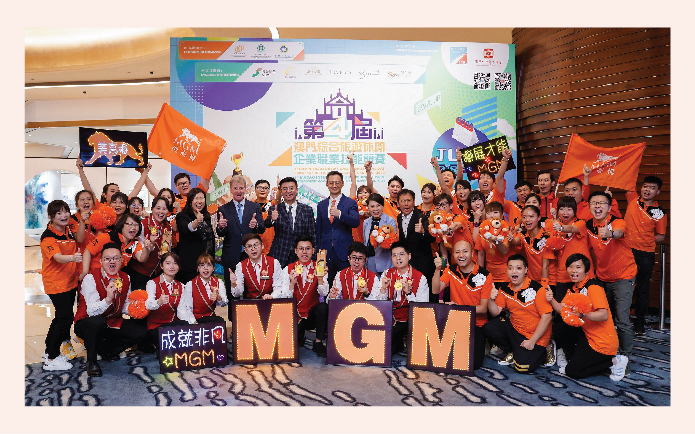 Parental Education Training Series to Promote Family Harmony
Earlier this year, MGM and the Education and Youth Development Bureau (DSEDJ) have signed the "Letter of Intent on Cooperation in Parental Education" — which ushers in a series of parenting education programs for MGM team members, promoting parenting education, enhancing the positive parent-child relationship. Recommended by DSEDJ, the first training session of the series invited representatives from Sheng Kung Hui Taipa Youth and Family Integrated Service Centre to share communication techniques on how to nurture children's resilience when they encounter setbacks and help them get through failure positively and courageously.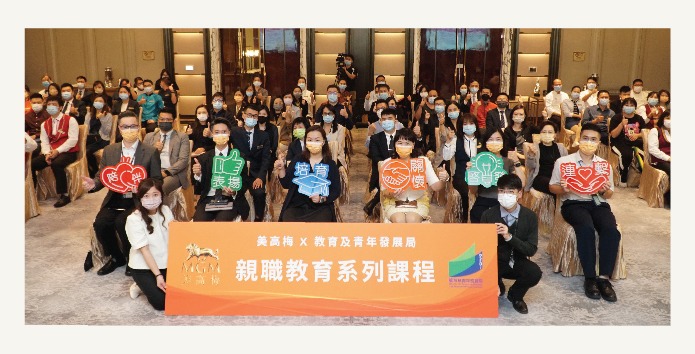 National Security Education Exhibition Visits for Team Members
As a part of the Company's patriotic education program, MGM arranged visits to the National Security Education Exhibition for team members for the fourth consecutive year, which was co-organized by the Macau SAR Government and the Liaison Office of the Central People's Government in the Macao SAR. At the same time, MGM brought in dedicated online learning material and internal communication on the content of the Exhibition to ensure the entire Golden Lion team can deepen their knowledge and proactively take up the responsibility to safeguard national security.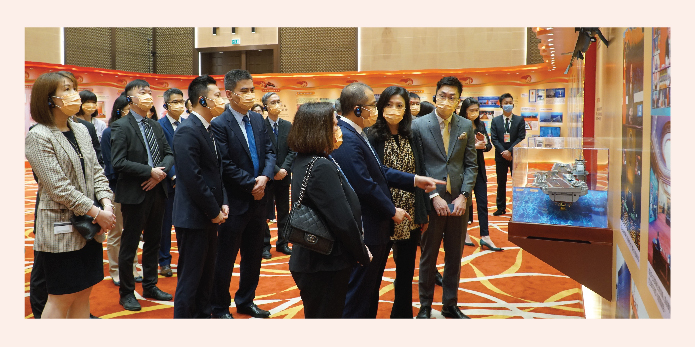 Award
Garners Seven Five-Star Awards from Forbes Travel Guide
MGM has harvested a total of seven Forbes Travel Guide's Five-Star Awards for 2022. On top of attaining Forbes Travel Guide's Five-Star recognitions for MGM MACAU and the spa concept Tria at both MGM MACAU and MGM COTAI for the seventh and third consecutive year respectively, this year the Company has garnered four new Five-Star Awards between both properties: the Emerald Tower, the Skylofts and Sichuanese restaurant Five Foot Road at MGM COTAI, and Cantonese restaurant Imperial Court at MGM MACAU.

Wins Bronze for "Asia's Best Sustainability Report 2021"
Proud to be a pioneer of green enterprise in the Greater Bay Area, MGM has achieved another milestone by winning the Bronze prize for "Asia's Best Sustainability Report (First Time)" at the Asia Sustainability Reporting Awards (ASRA) 2021. To date, MGM is Macau's first and only entity to receive an award by ASRA, one of the world's most prestigious awards honoring distinguished sustainability reporting.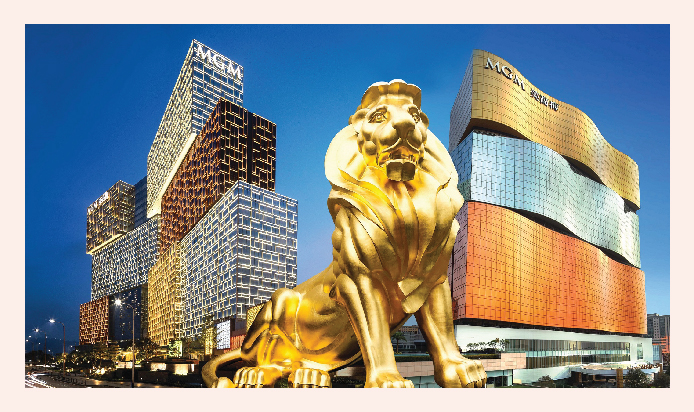 SME
MGM SME Business Matching - Young Entrepreneur Session
MGM collaborated with Macao Chamber of Commerce (MCC) and 12 local youth associations to co-organize "MGM SME Business Matching - Young Entrepreneur Session", with the support of the Economic and Technological Development Bureau, Macao Trade and Investment Promotion Institute and Macau Productivity and Technology Transfer Center. The event marks the 10th business matching session hosted by MGM and its 8th collaboration with MCC. During the event, representatives of SMEs showcased their products and services to MGM's respective departments one-on-one, effectively increasing the collaboration opportunities. Besides, MGM signed two cooperation agreements with two local SMEs on the same day, demonstrating MGM's pragmatic approaches to supporting local SMEs.

MGM and MYEIC Team Visit Young Entrepreneurs to Optimize Business Models with Professional Insights
The second edition of "MGM x MYEIC Young Entrepreneur Nurturing Program", co-organized by MGM, Parafuturo de Macau and Macao Young Entrepreneur Incubation Centre (MYEIC) introduced a new project series, namely the "Pulse-Checking for Young Entrepreneurs". Aimed to help young entrepreneurs to seek breakthroughs in their businesses, this new project is set to provide targeting solutions through mentoring visits. Earlier, a group of mentors of the Program, comprised of management team members of both MGM and MYEIC, visited three of the participating businesses. The mentors provided their professional insights and support to the young entrepreneurs, after getting to know the challenges each of their businesses currently faces.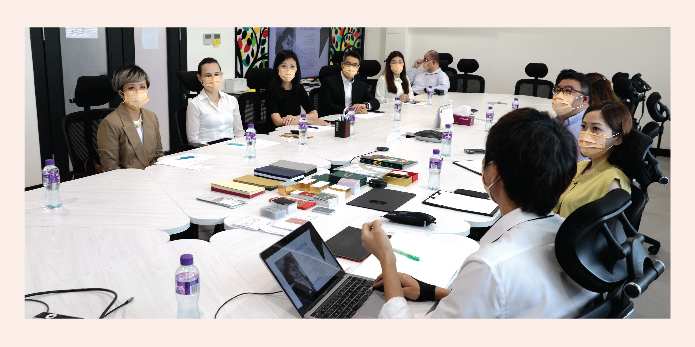 Culture
Large-scale Multimedia Landscape Installation A Metamorphosis: No End to End
Aspired to rejuvenate Chinese arts and culture, this summer MGM once again joins hands with internationally acclaimed cross-media artist Jennifer Wen Ma to present a new, sublimated large-scale immersive sculptural landscape installation, A Landscape of Metamorphosis: No End to End, at MGM COTAI. Originating from the topos of Chinese ink painting, this latest addition of MGM Chairman's Collection is an ever-altering 3D Shan Shui installation - Taking inspiration from traditional art forms, philosophies, aesthetic theories, and practices, such as Literati landscape painting, classical garden design, and the Book of Rites, Jennifer Wen Ma fuses them with cutting edge technologies, which invites audiences to immerse into and be part of the art piece.