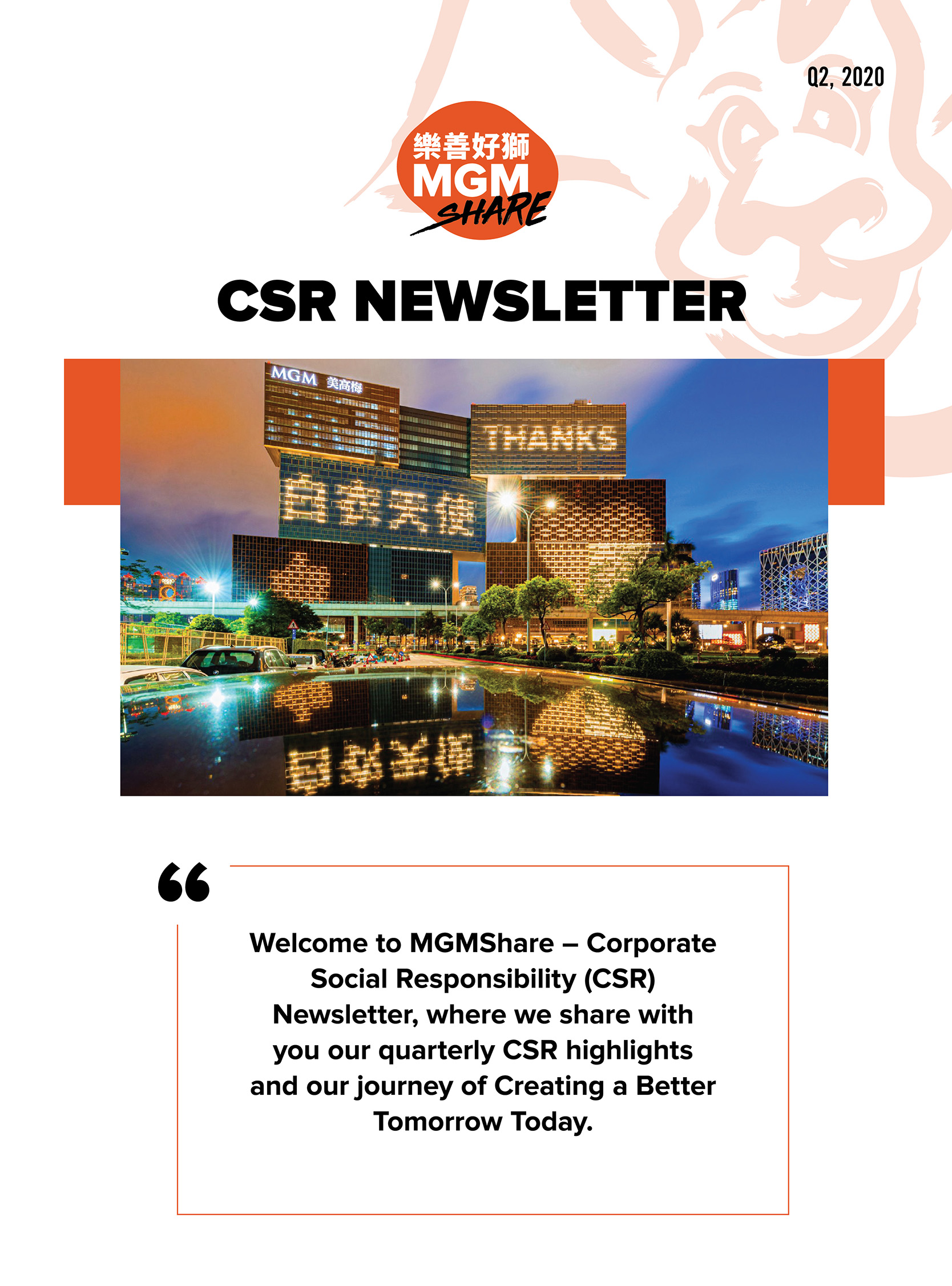 COMMUNITY
---
Thank You, Heroes in White!
Both our nation and Macau are finally taking return to normality after months of woes of epidemic. For that, we cannot thank all of the frontline medical staffs across the country enough for their selfless and courageous devotions. To show our sincerest gratitude towards these heroes, MGM organized the "MGM Art and Solidarity in Action for Wuhan, Hubei" in April. The Company gathered local community members, artists, Golden Lion team members and their families to create over 2,000 pieces of heartwarming artwork to appreciate to the medical staffs in Wuhan.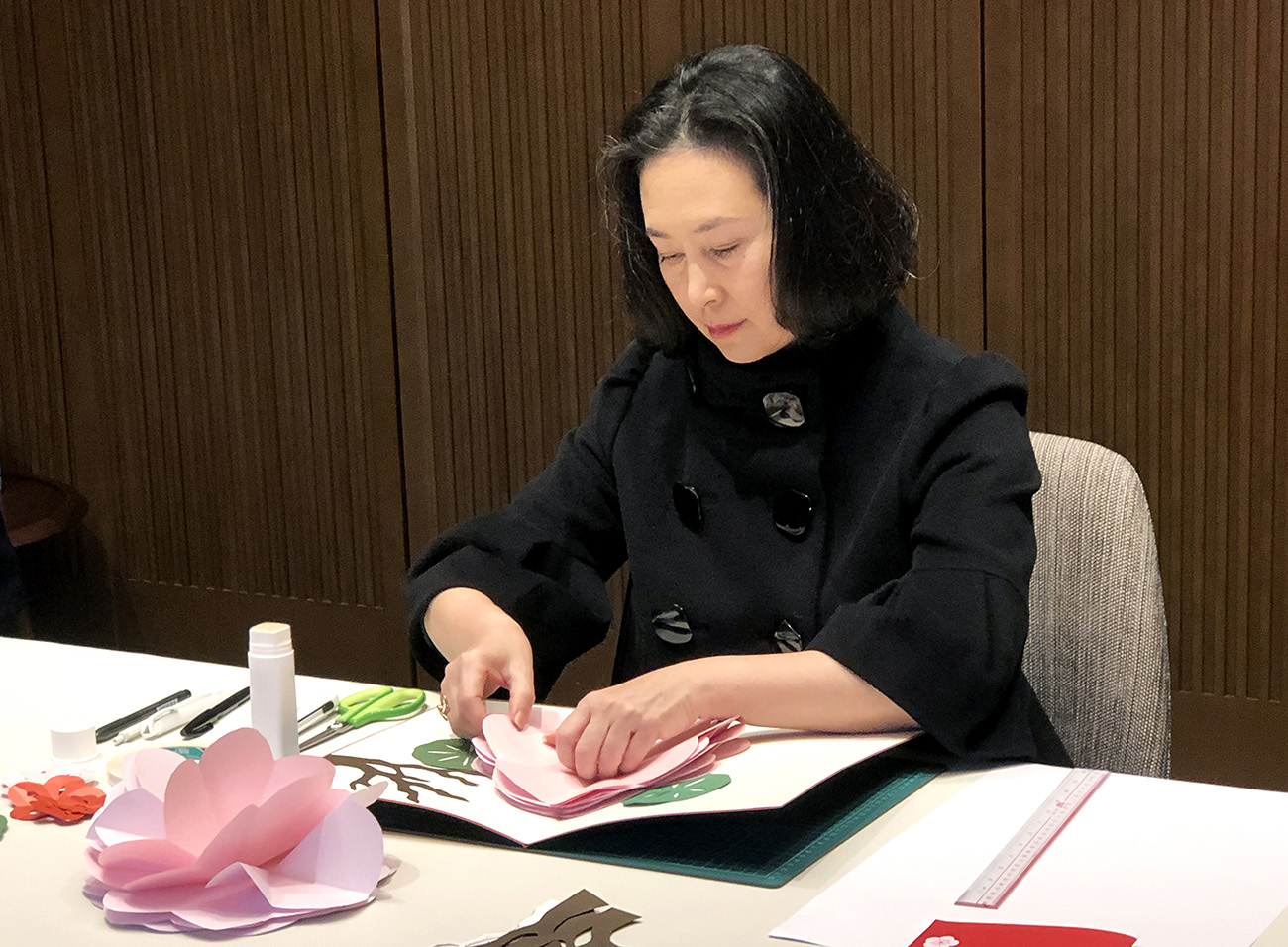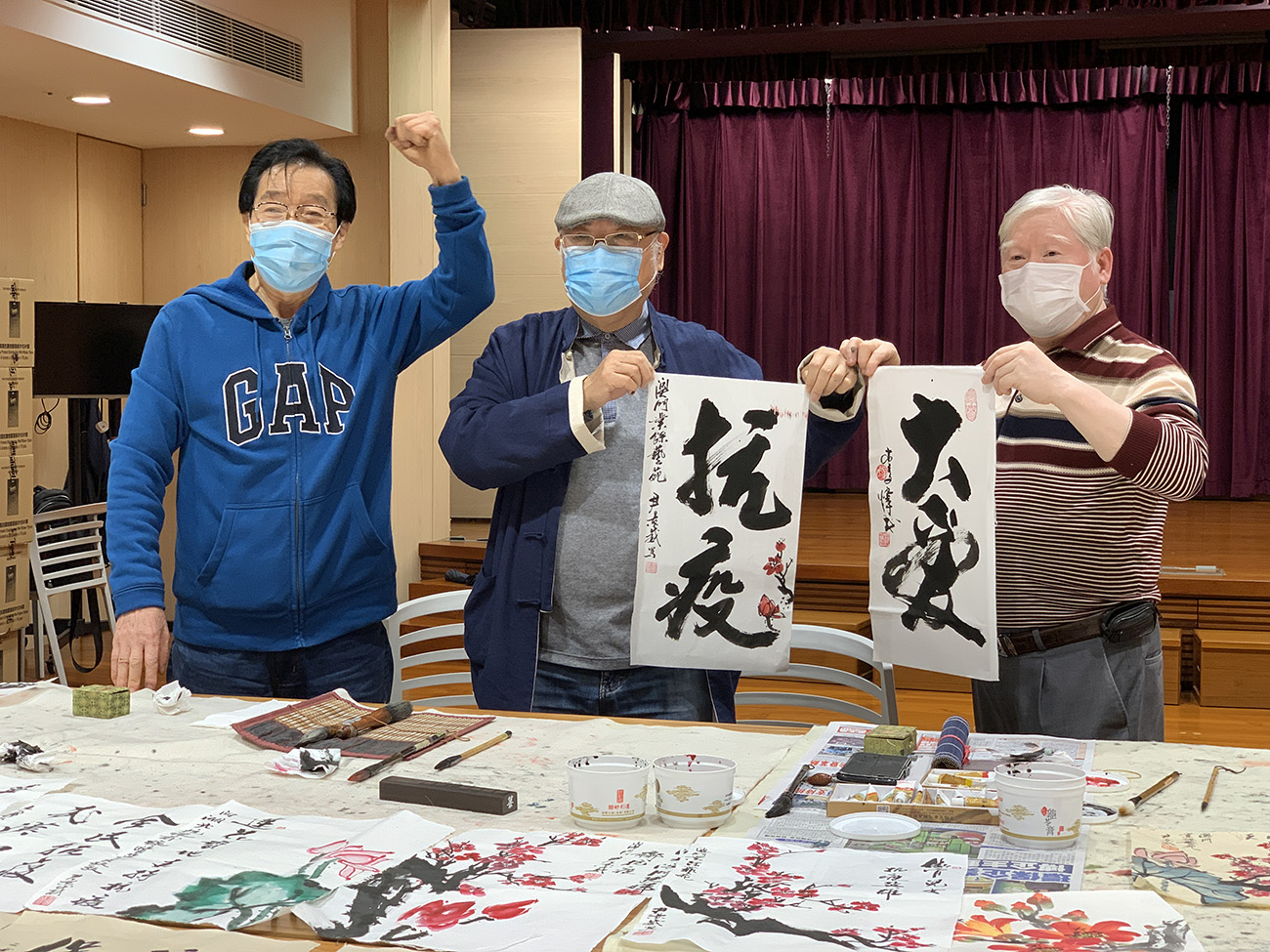 While we expressed our appreciation to the medical staff in Hubei, we also arranged a special program to give a big thank you to our local angels in white. MGM co-organized the "Sweet Indulgence in Appreciation to the Angels in White" campaign on this year's International Nurses Day with the Women's General Association of Macau, the Nurses Association of Macau and the Association of Building a Good Home Together. The campaign aimed to raise public awareness on the endeavors of our nurses, and also to show some extra appreciation by distributing 3,000 sets of MGM-sponsored gifts.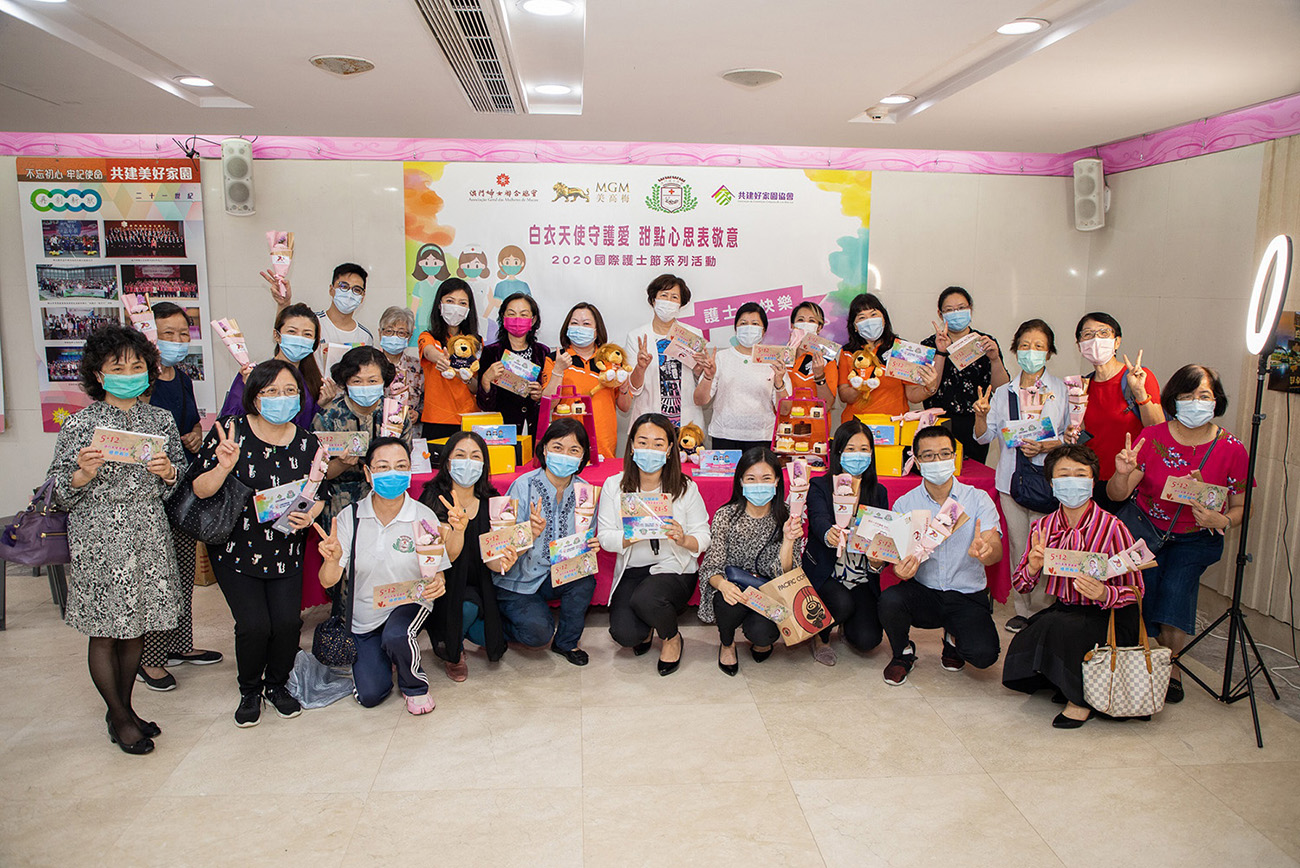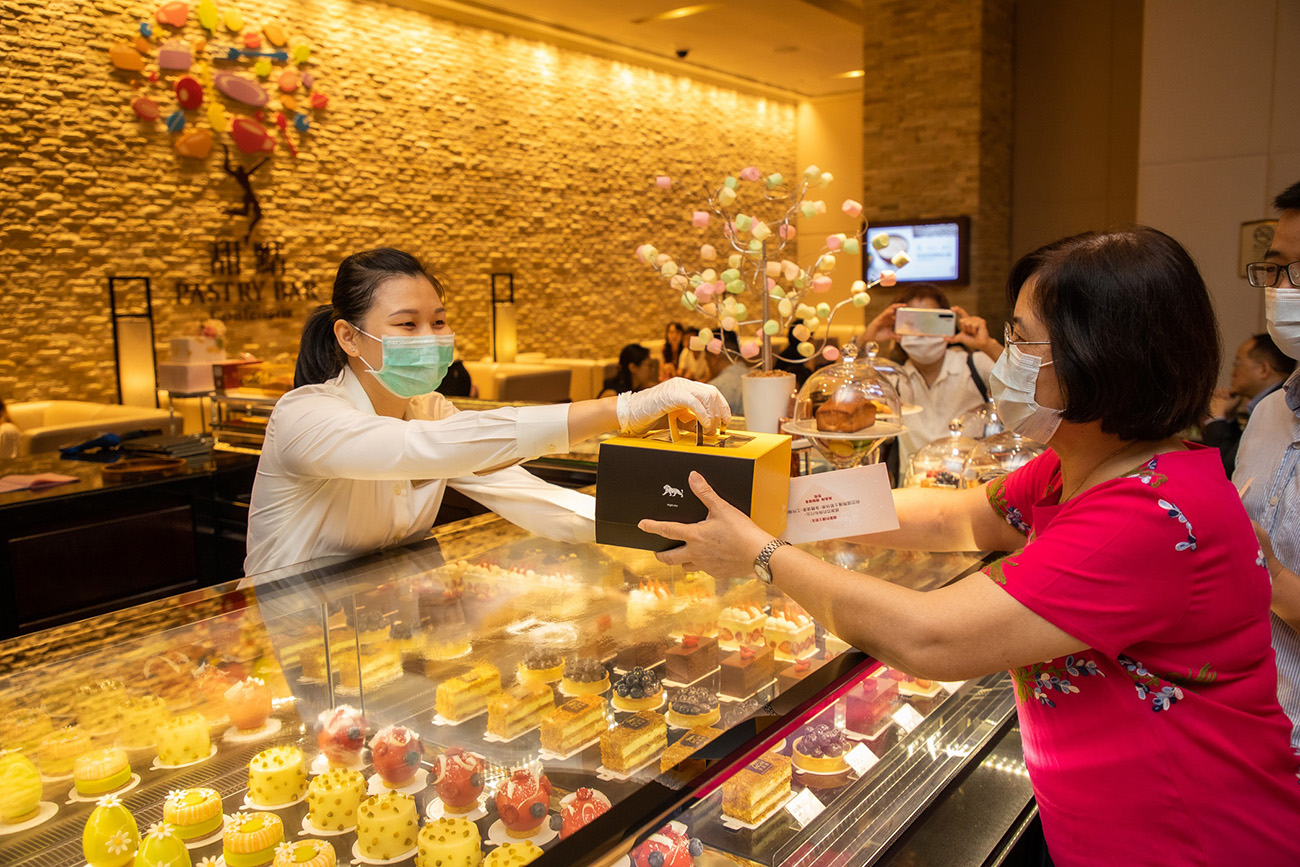 ---
Provide Cleaning Service to Daycare Centers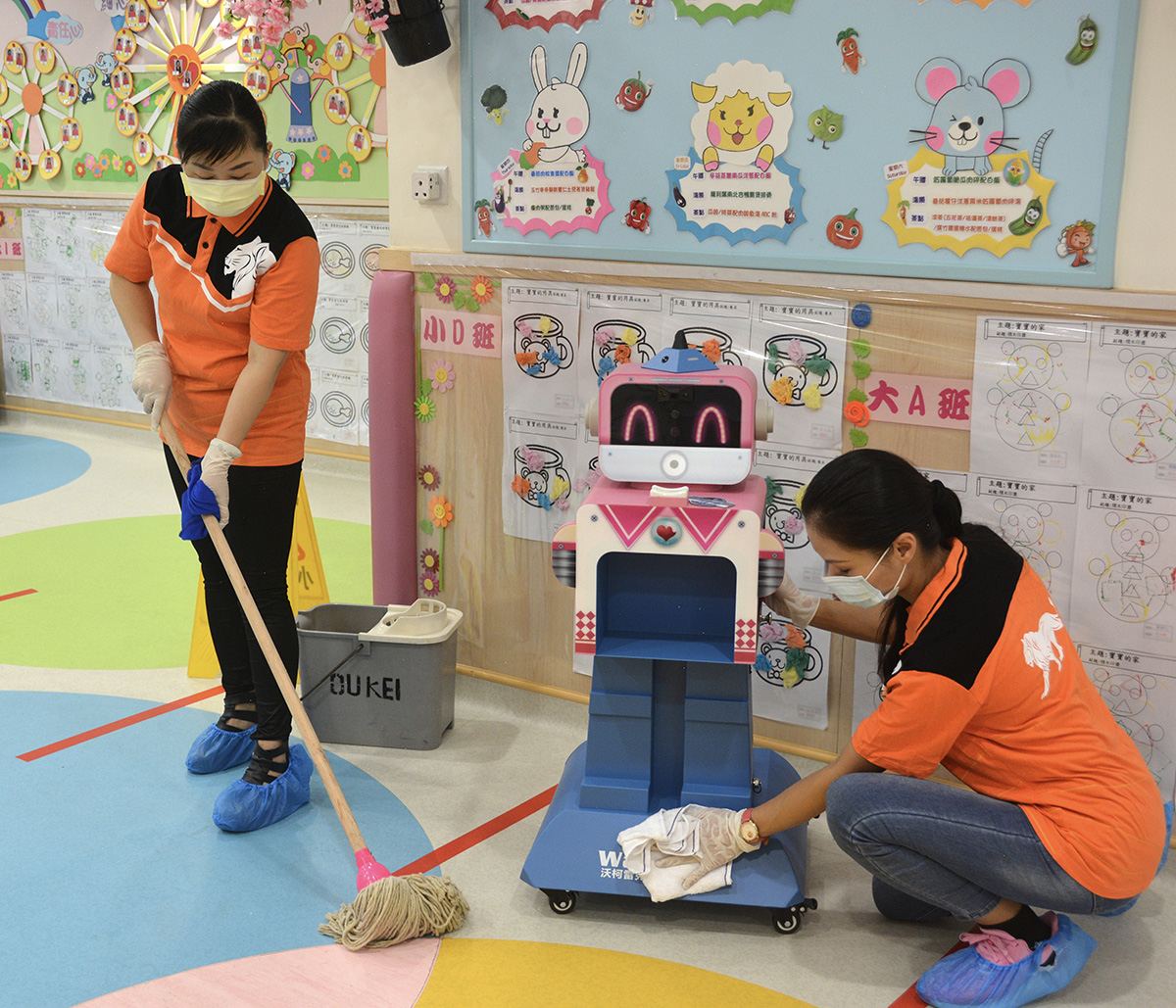 To prepare for the reopening of daycare centers, MGM immediately partnered with a local cleaning company and sent MGM Golden Lion Volunteer Team to provide comprehensive cleaning services to five daycare centers under the Women's General Association of Macau. It was part of the "Guardian of Love" series jointly organized by the Women's General Association of Macau and MGM to ensure a hygienic environment for the returning kids.
---
Supports the Government's Sponsored Training Program
MGM lent its full support to the Skills Upgrading and Employment Training Program series organized and sponsored by the Labor Affair Bureau. MGM offered mentorship and experiential learning of four culinary courses to 120 participants, expected to help local residents acquire vocational skills and equip them for opportunities that may arise after the economy rebounds from the epidemic.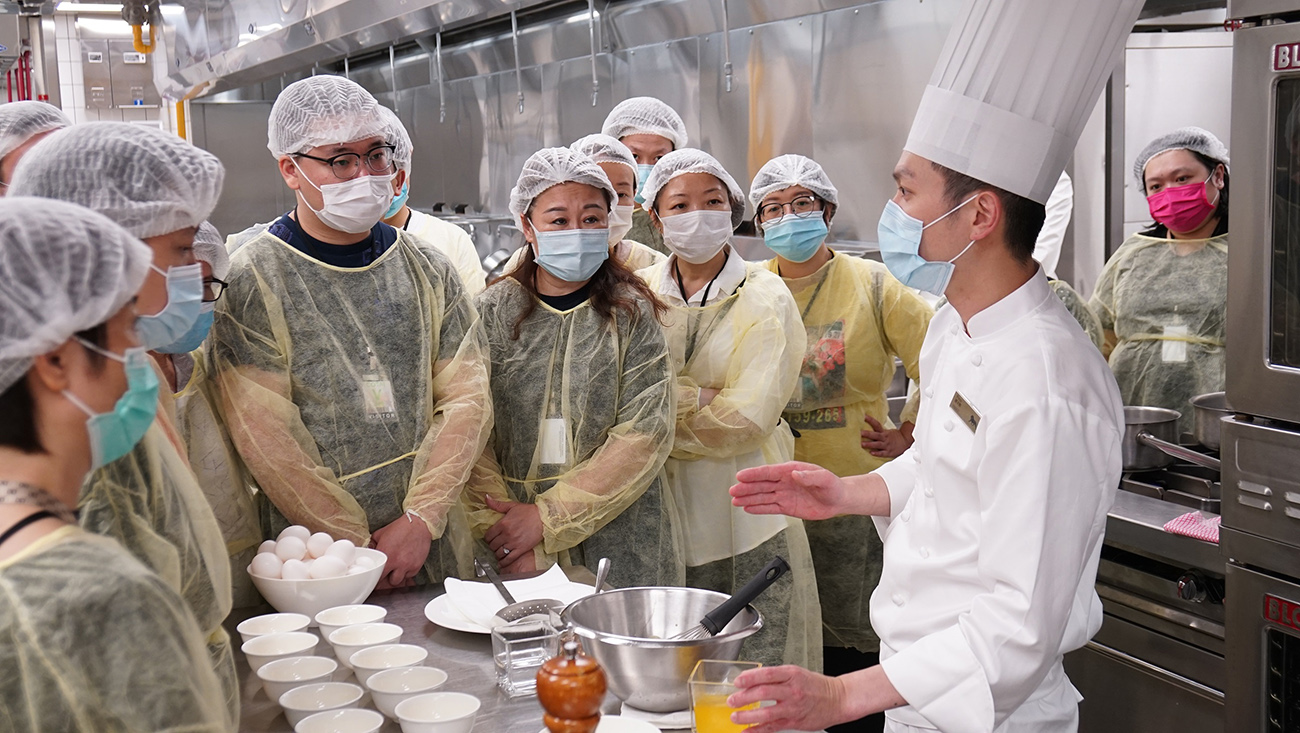 SME
---
Employee Exclusive Shopping Programs to Promote SMEs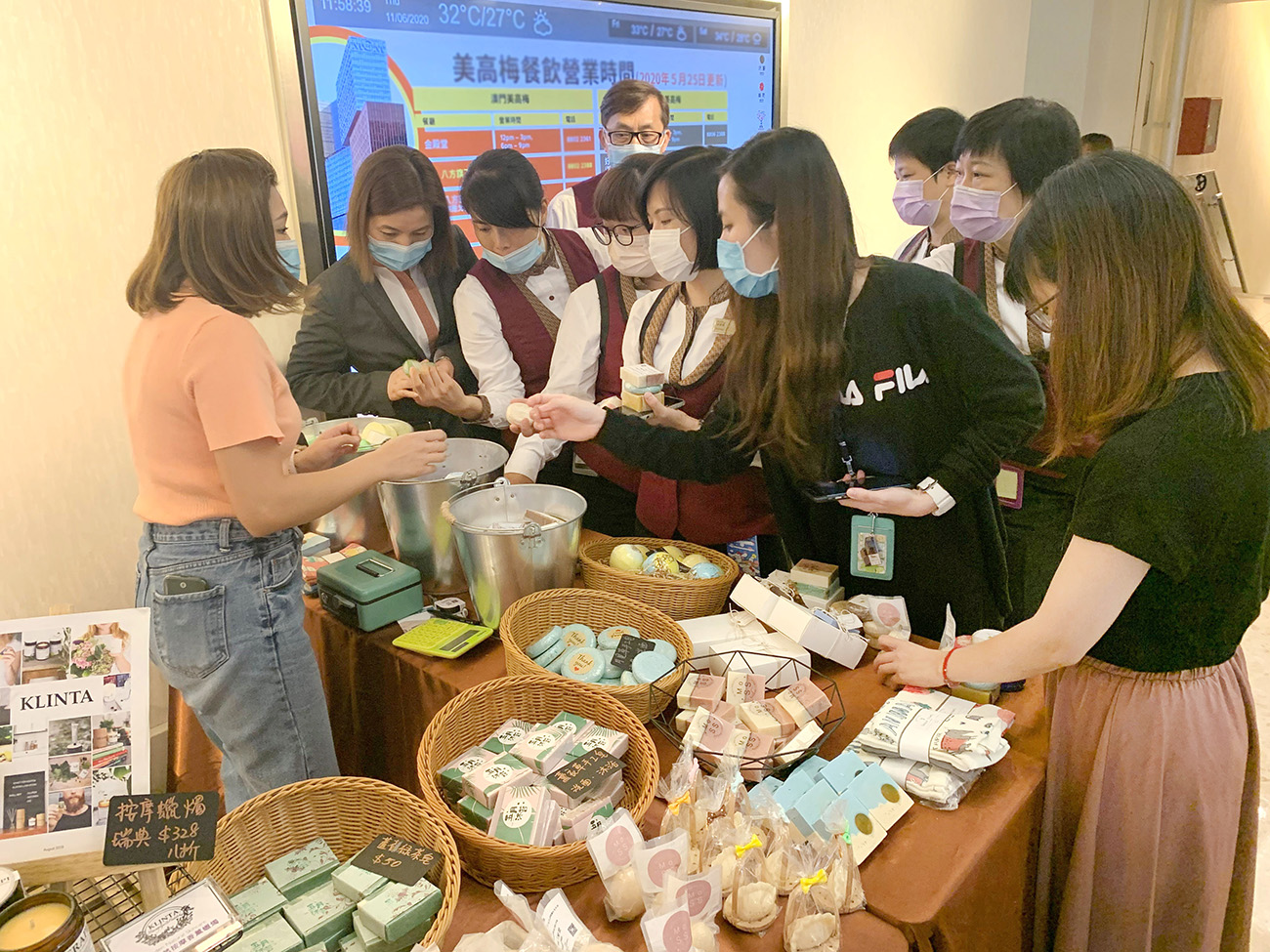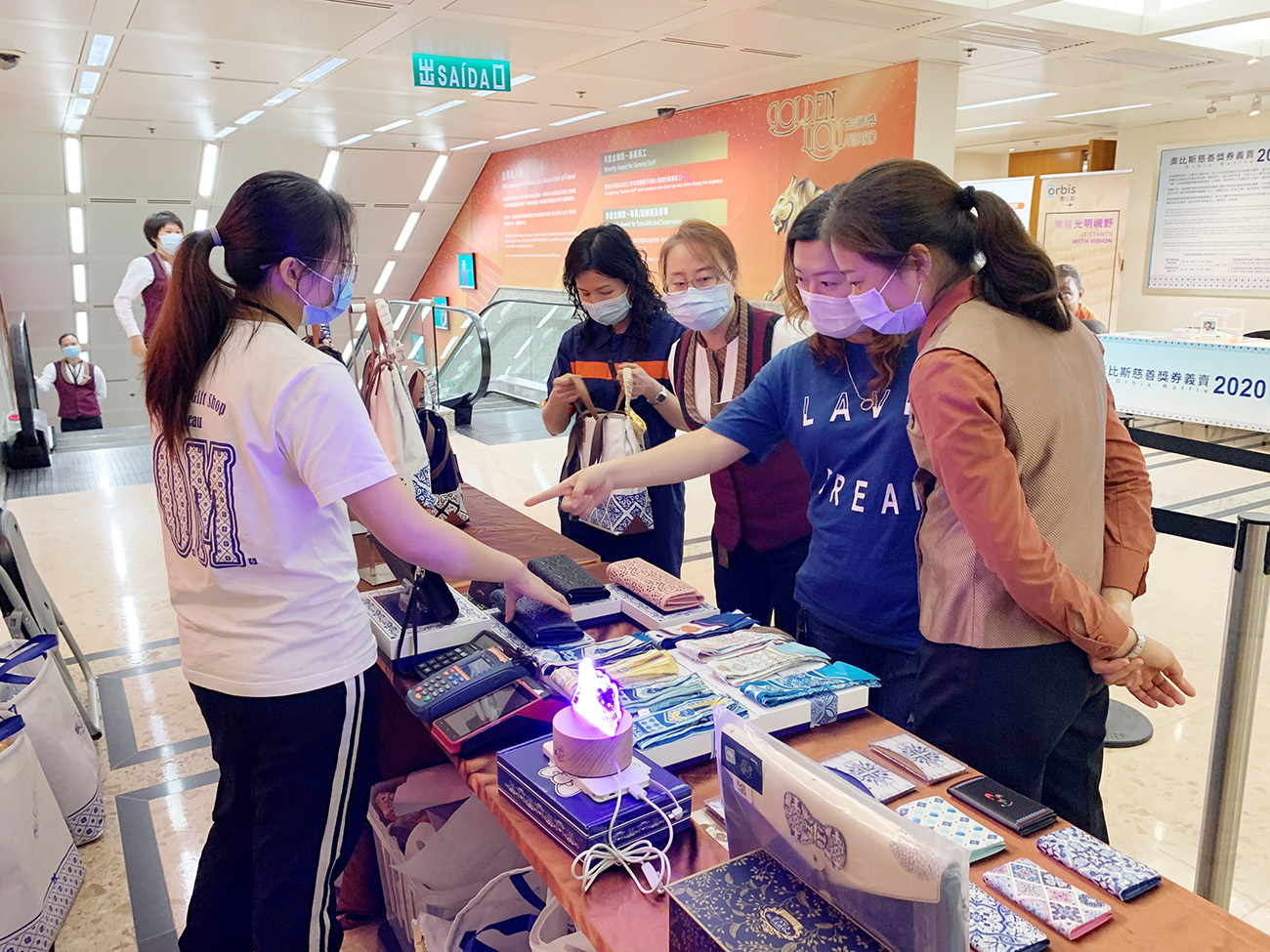 As the epidemic continues to post adverse impacts on many small and medium enterprises (SMEs), MGM hopes to continue supporting their operation amid this challenging time. In recent months, MGM partnered with over 60 local SMEs to launch three rounds of employee exclusive shopping programs, namely the "Cheer Up Macau Shopping Programs" and the "MGM Jetso Program for Creative SME". Comprised of enterprises of different categories, such as retails, dining, creative crafts and technologies, these shopping programs offer exclusive discounts to team members as well as a sales platform for SMEs. More importantly, the initiative does encourage team members to support local businesses.
---
MYEIC x MGM Young Entrepreneur Nurturing Program
MGM joined hands with Parafuturo de Macau (PFM Macau) and Macao Young Entrepreneur Incubation Center (MYEIC) to launch the "MYEIC x MGM Young Entrepreneur Nurturing Program", which officially kick-started at the end of June. The two-year program, featuring a series of activities such as sharing sessions conducted by scholars and experts from various fields, is to provide formative and pragamic guidances to the young members of MYEIC, so that they may catch up with the market by elevating their own competitiveness.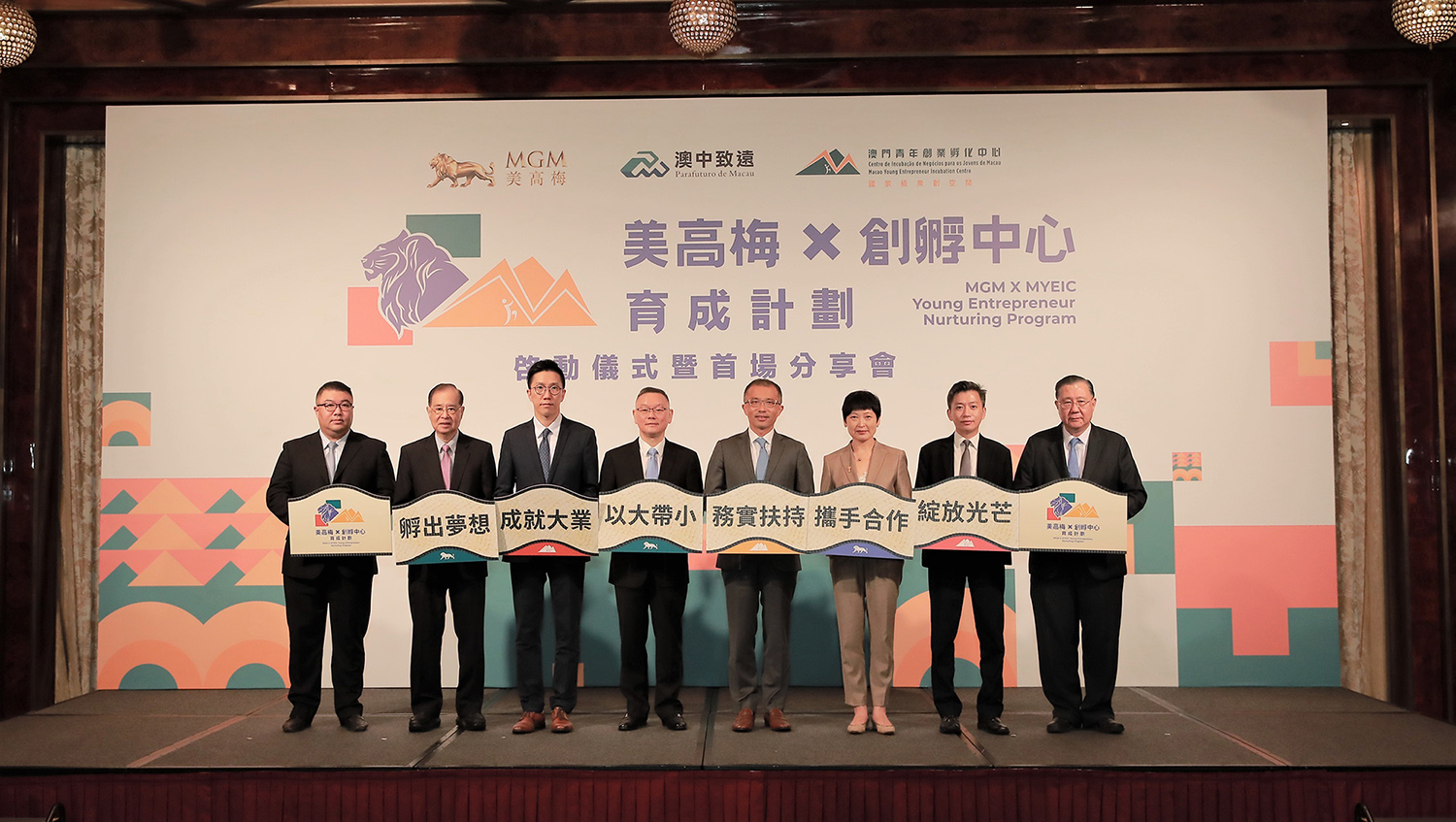 EMPLOYEES
---
Learn about the Spirit of Two Sessions
National education remains to be one of the most important talent development directions for MGM. Earlier in June, MGM hosted the "National Education Series - Seminar on the Spirit of Two Sessions" for over 200 MGM local team members where Ho Sut Heng, member of NPC and President of Macau Federation of Trade Unions, and Ho Teng Iat, Deputy Director of the Committee for Liaison with Hong Kong, Macao, Taiwan and Overseas Chinese under CPPCC, Member of the Standing Committee of the All-China Women's Federation and President of The Women's General Association of Macau were invited as guest speakers. The seminar was a precious opportunity for team members, where they were able to learn directly from members of NPC and CPPCC about the latest trend of national development, and how our city can better integrate into China's development.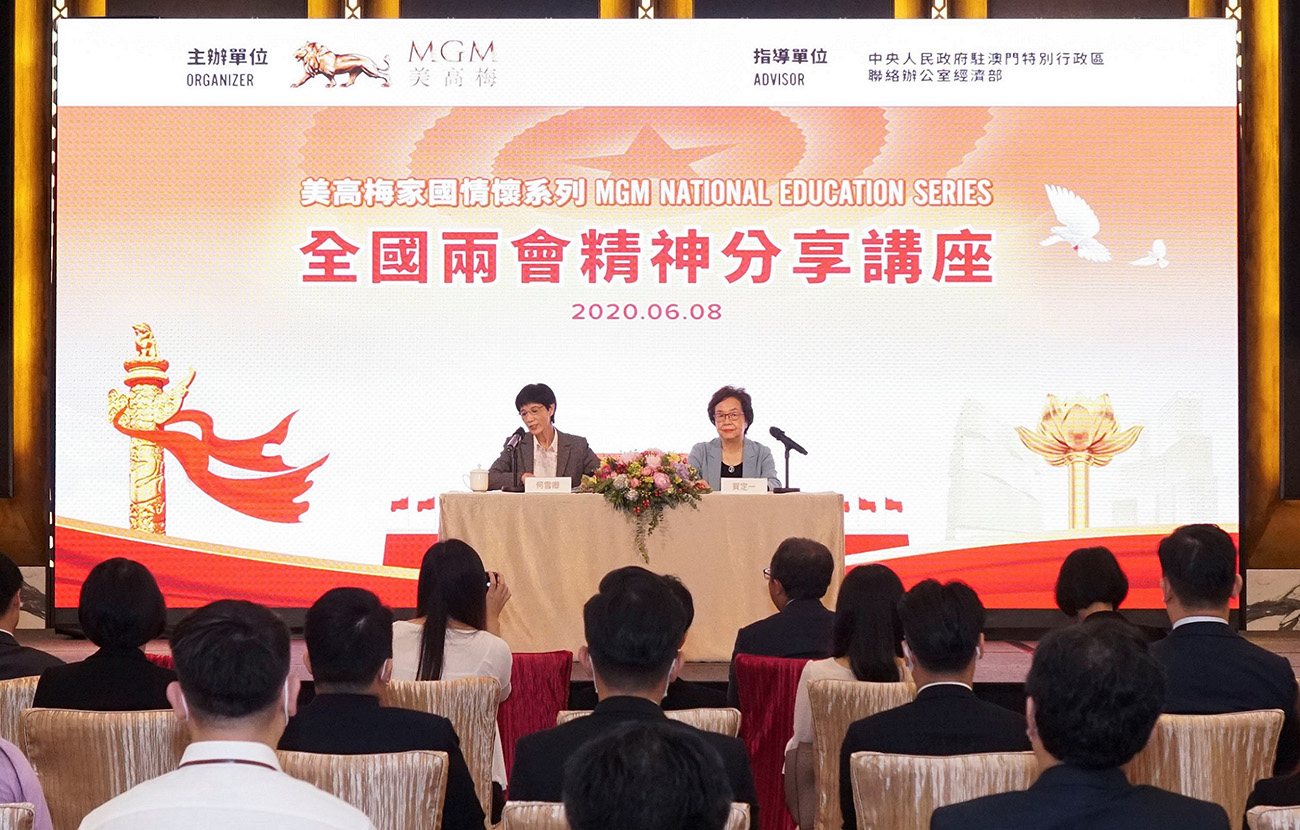 ---
Understanding Industry-wide Talent Development Trends
In support of Macau's role as the tourism education and training hub for the Greater Bay Area, MGM organized a seminar on "Macau Hospitality & Tourism Talent Development Strategy", where Sou Chio Fai, Secretary General of the Talent Development Committee and Director of Higher Education Bureau, was invited to be the guest speaker. Sou introduced a vision of the current talent development trends within the industry, as well as industry-wide training directions to over 130 MGM management team members, representatives from government departments, higher education institutions and related associations.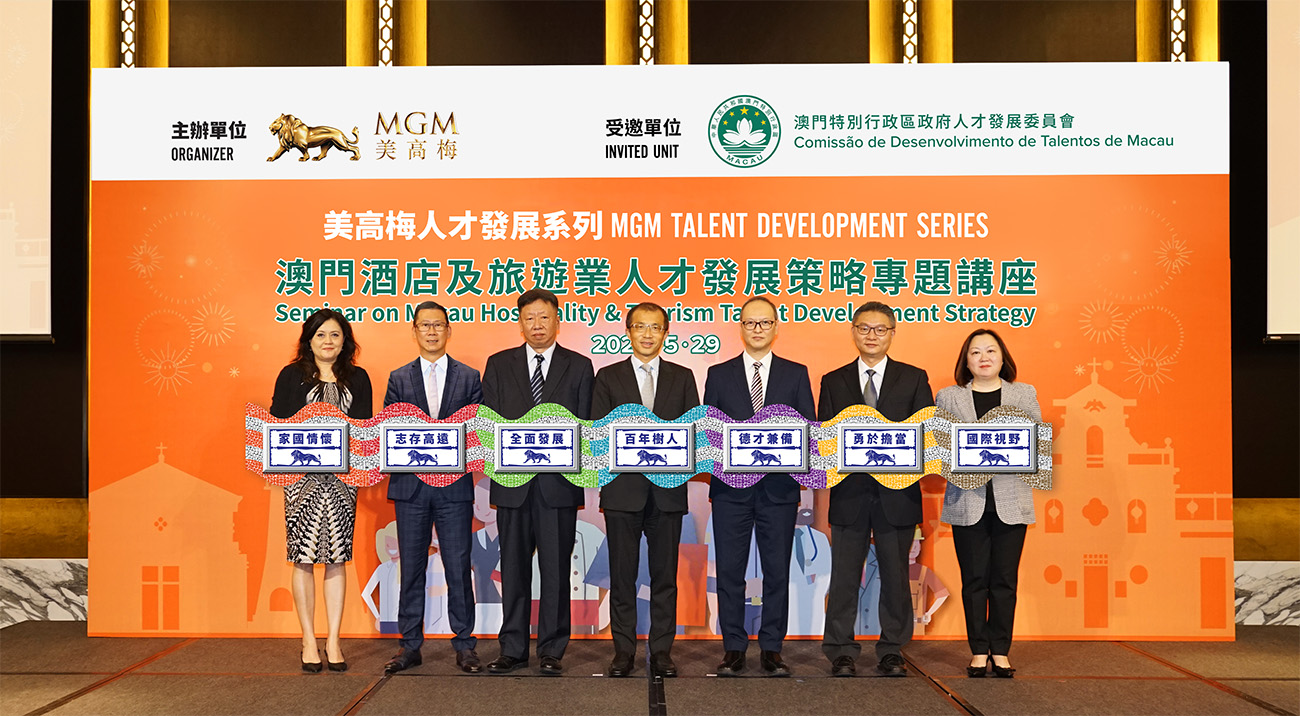 AWARDS
---
Attains Major Global and Regional HR Awards
In recent months, MGM was honored with seven HR awards from four renowned institutions, including the global BEST Award from the Association of Talent Development (ATD), three awards from Guangdong HR Management Association, two from China Training Magazine, and one from Human Resources Director Asia. All of the acclaim manifests the Company's strategic talent development and management to create pragmatic solutions to benefit both the growth of its business and team members.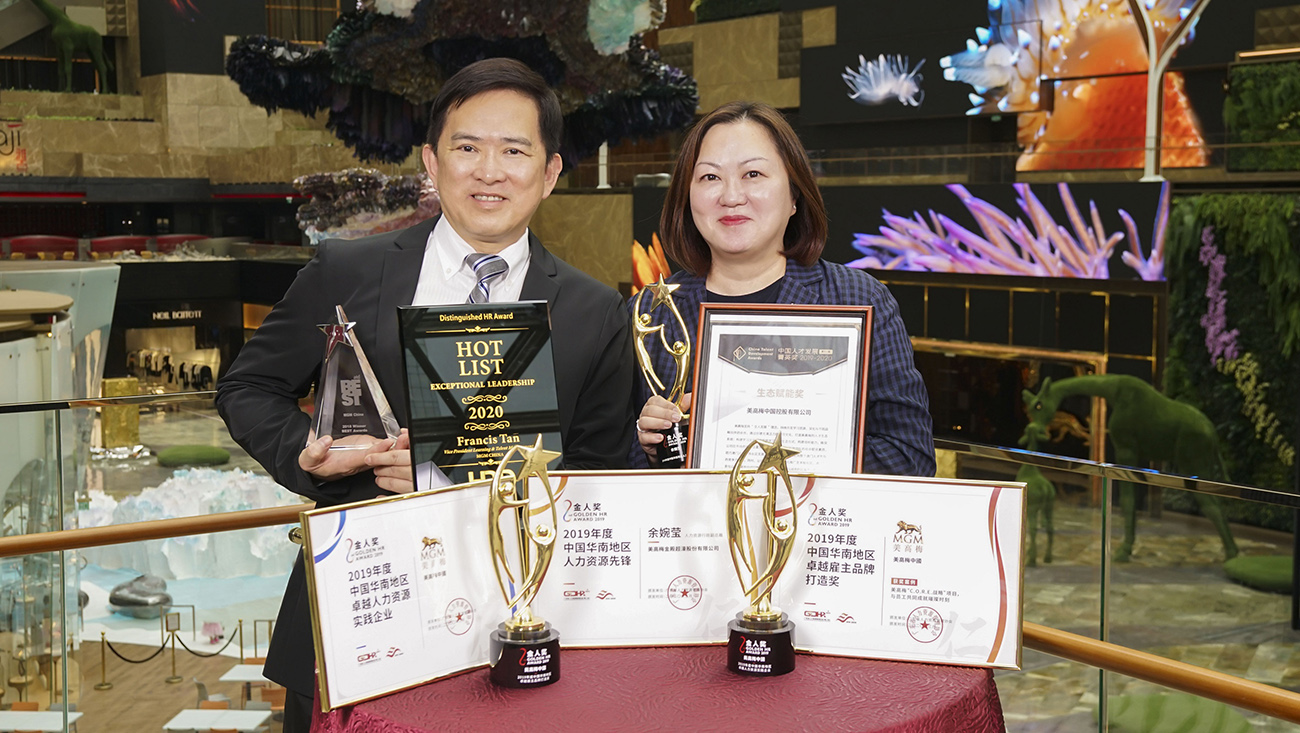 ---
TTG AWARDS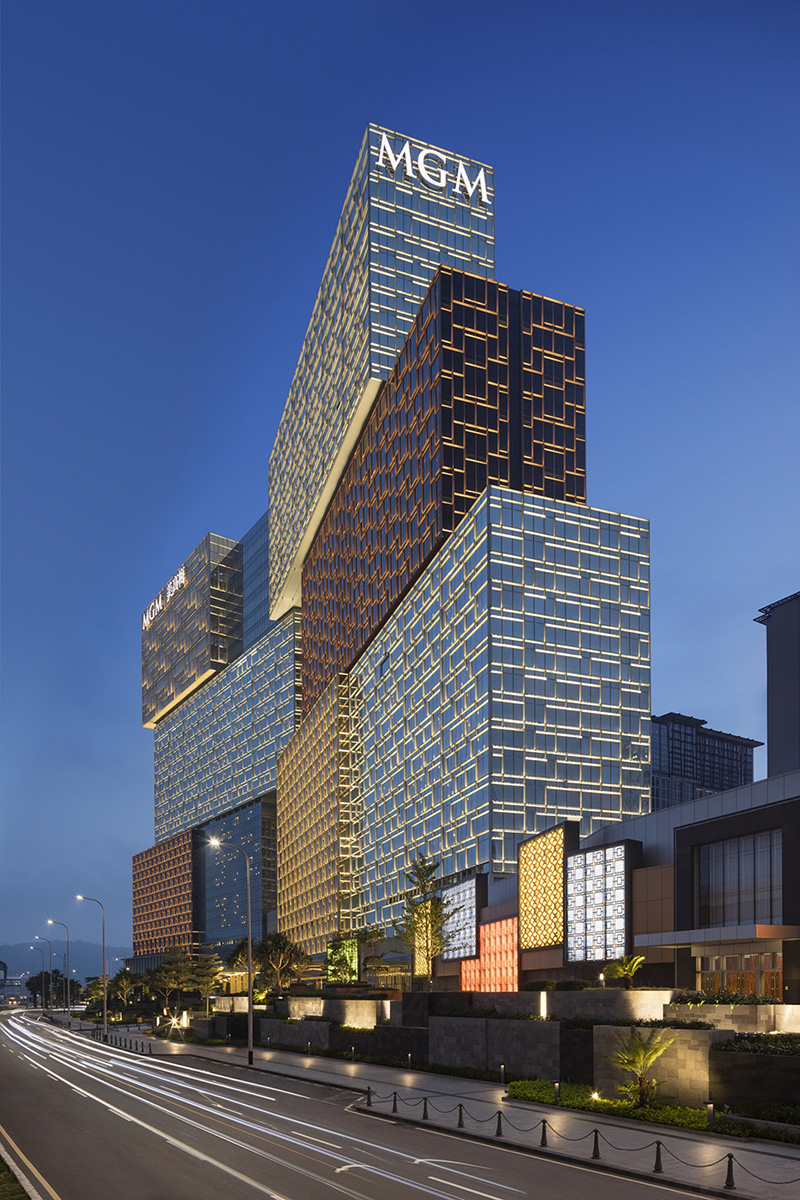 MGM COTAI has won the "Best Meeting & Conventions Hotel in Macau" award at the 13th TTG China Travel Awards, signifying that MGM's performance in organizing conferences and receiving corporate guests is highly esteemed by industry peers.